date: 10/01/2014-10/30/2014
Price for kg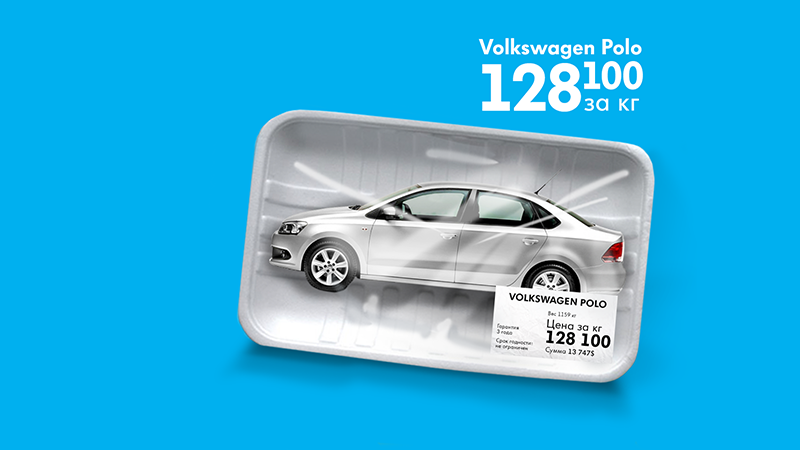 VW Polo sedan is the car of А0 class, created especially for markets of CIS countries. It is one of the best selling passenger cars in Belarus. As long as German cars are majorly associated with quality and reliability, the most important idea in the communication was the message "Volkswagen Polo sedan is more affordable than it seems to be".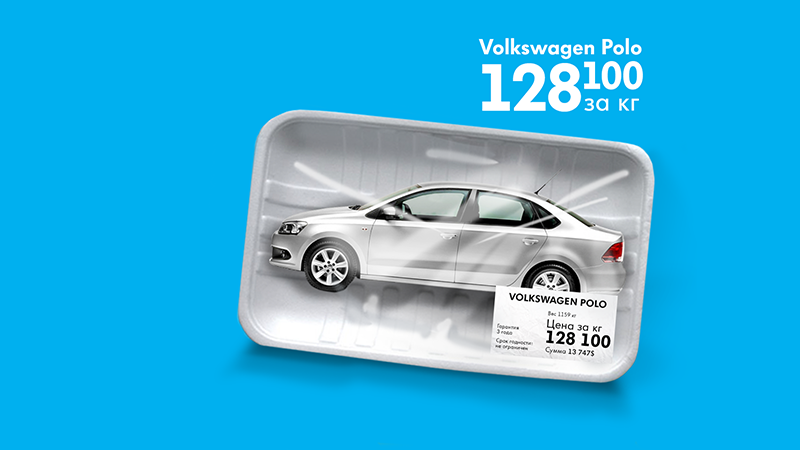 Task
To inform the audience about Volkswagen Polo sedan affordability and additionally stimulate the demand.
Target audience
Family women and middle class men. They are looking for the best combination of low cost car with high reliability. They are rational and practical. A car for them is not the means of self-expression but imperturbable selection of vehicle.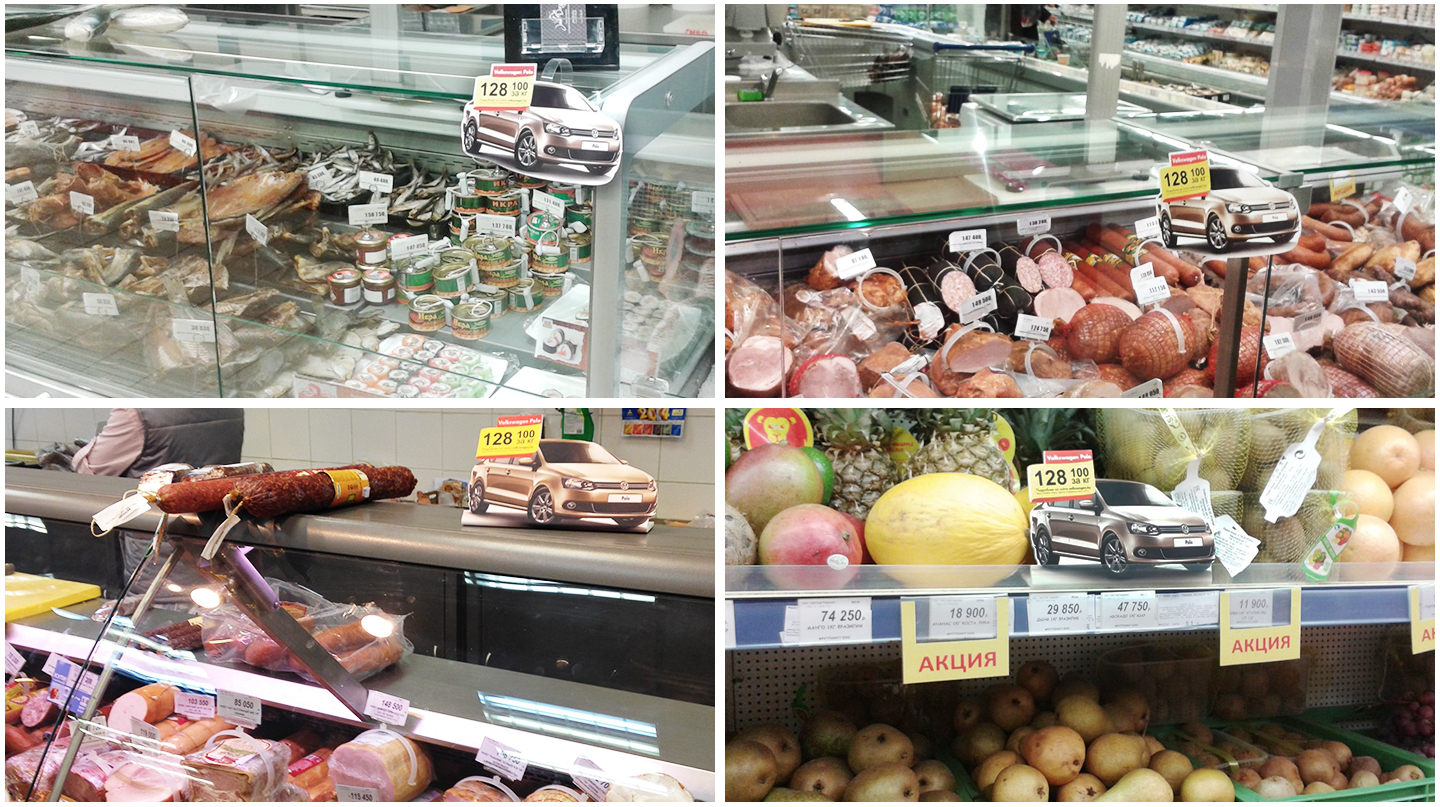 Communication idea
How to send a message that Volkswagen Polo sedan is more affordable than it seems creatively to those who used to compare prices everywhere and for everything he or she buys? Just try to compare the price of Polo with products of everyday use counting it per kilogram! And certainly place the message about extremely affordable price of Polo where it's easy to believe in it – on the shelves of grocery stores side by side with the goods, the kilogram of which costs compatible with the kilogram of Volkswagen Polo sedan!
Promotion
POSM in points of purchase (grocery departments of retail chain "Sosedi")
the articles on relevant media resources
promotion via social media
direct mail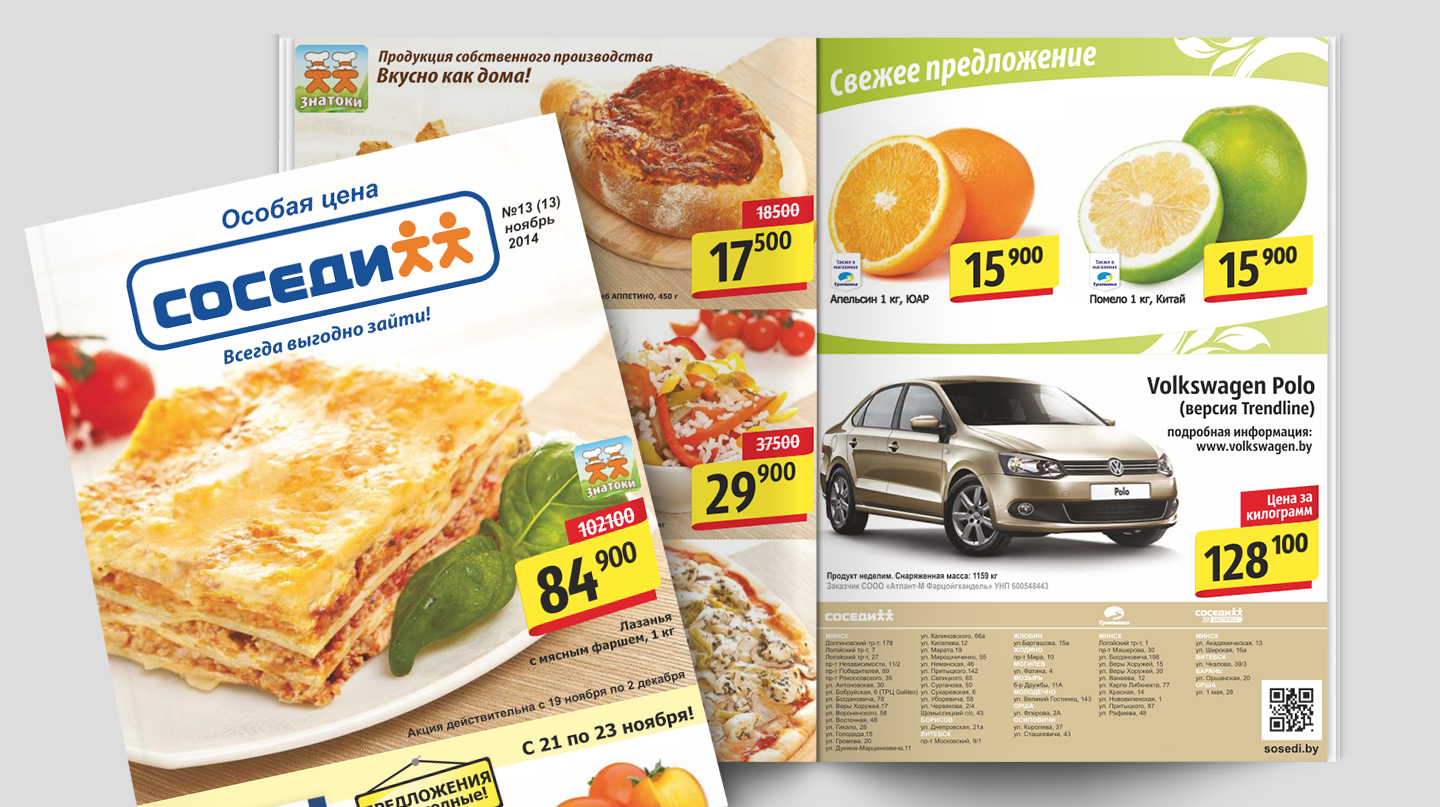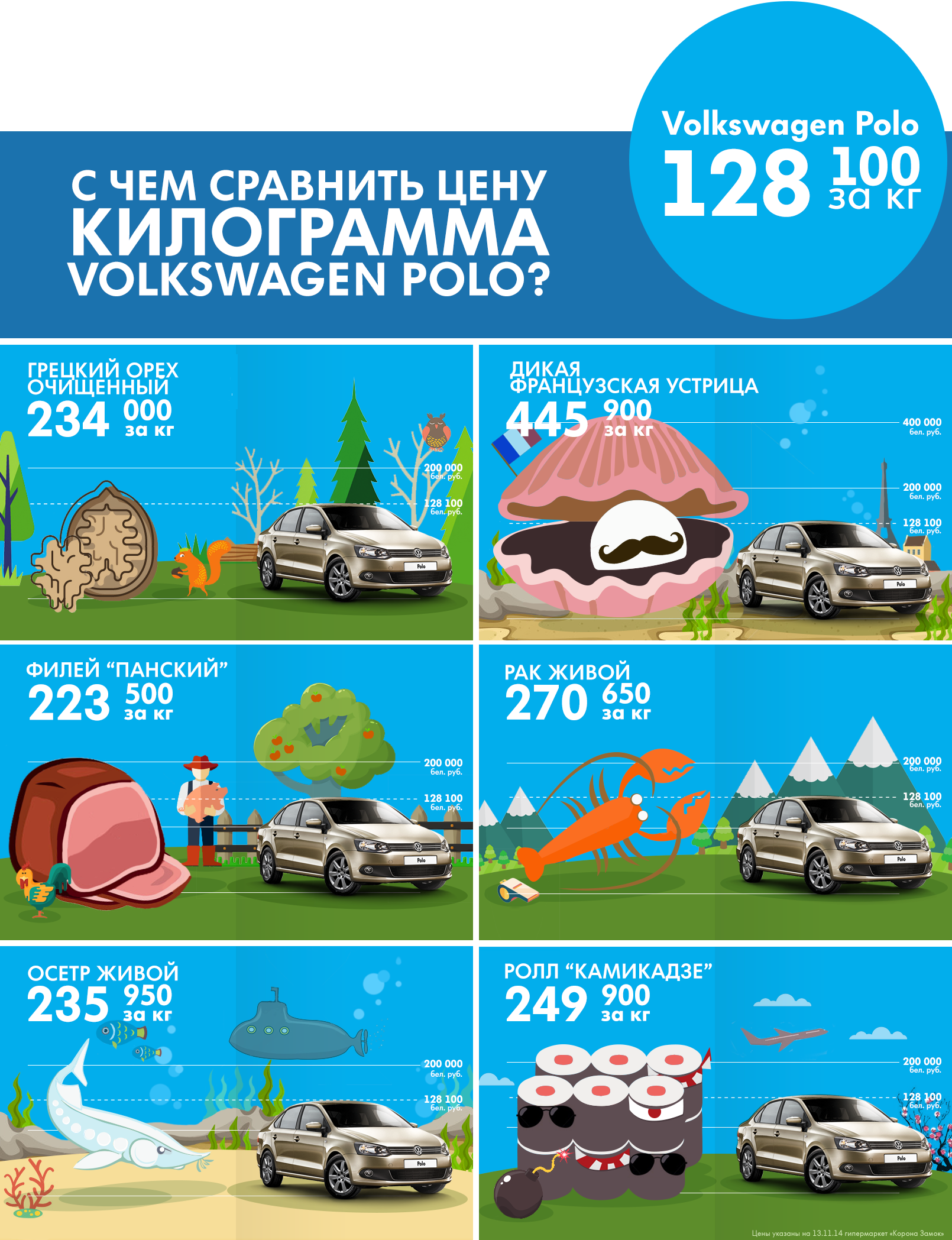 300000
unique contacts with a directhit on target audience
10

+

free project coverage by targeted Online Media