date: 04/01/2015-04/27/2015
#dreamtrophy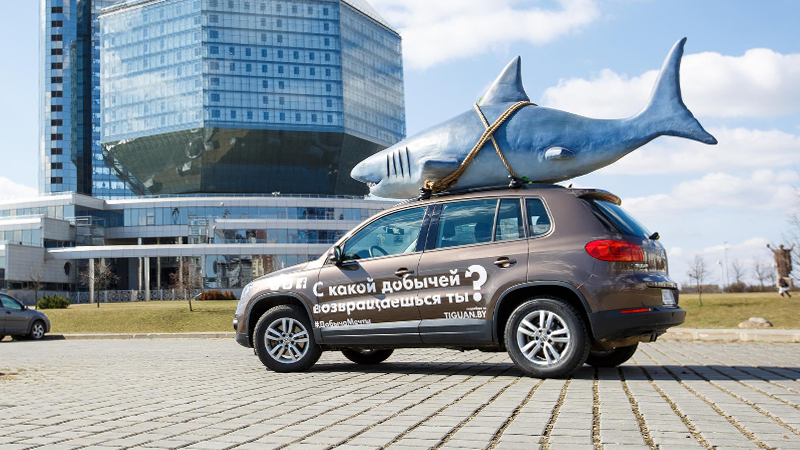 In the spring of 2015 Volkswagen Tiguan appeared on the streets of Minsk with unusual luggage –a shark was placed on the roof. within the project #DreamTrophy. The project generated lots of buzz among citizens searching for car to take photo with a "dream fish" and served to emphasise flexibility and off-road characteristics of crossover Tiguan.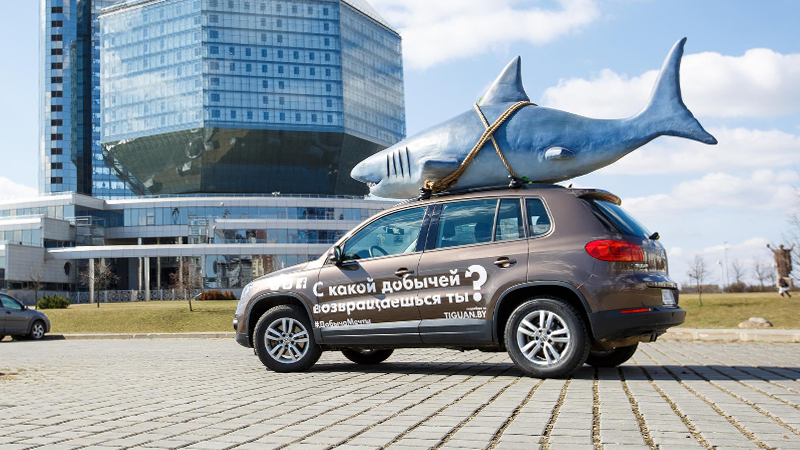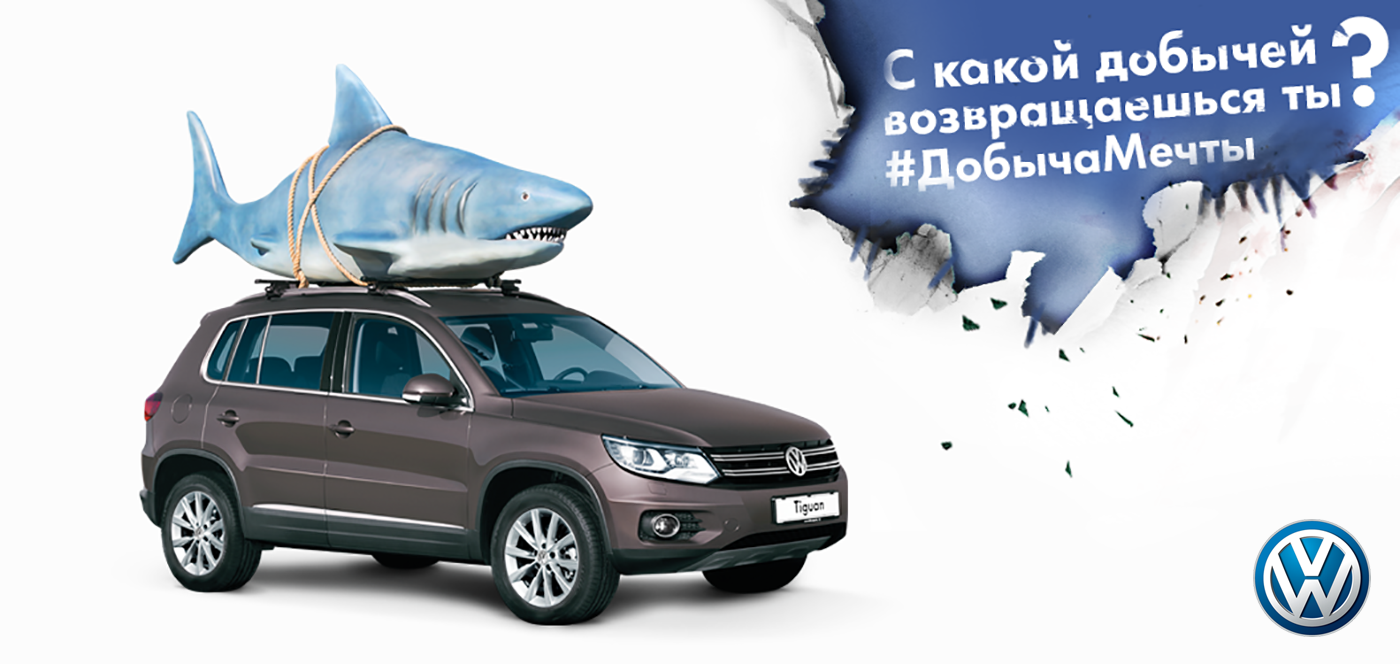 Task
To emphasise powerful capabilities of Tiguan in different road conditions as well as enhance returning customers' loyalty and draw attention of potential clients.
Target audience
In equal proportion women and men 28–40 years old, middle-rank managers. They have an active lifestyle and appreciate car quality, reliability and driving pleasure.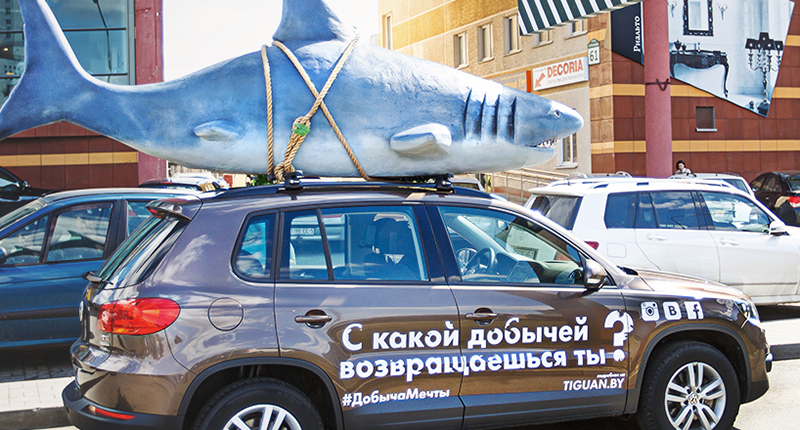 Communication idea
We created "viral" car Tiguan with shark on the roof and specific wrapping: #DREAMTROPHY. The car with the shark was driving across the city. Everyone interested could find the car on city roads and take part in the contest. In order to do that people had to take a photo of the car and place it via social media with the hashtag #DREAMTROPHY. From time to time in brand communities we gave a clue where the car was. Small advertising gifts from Volkswagen were handed for all the participants.

Promotion
Social media of the brand were the major promotion channel. The article about the project was placed on corporate site of the company, also press releases for thematic platforms were sent.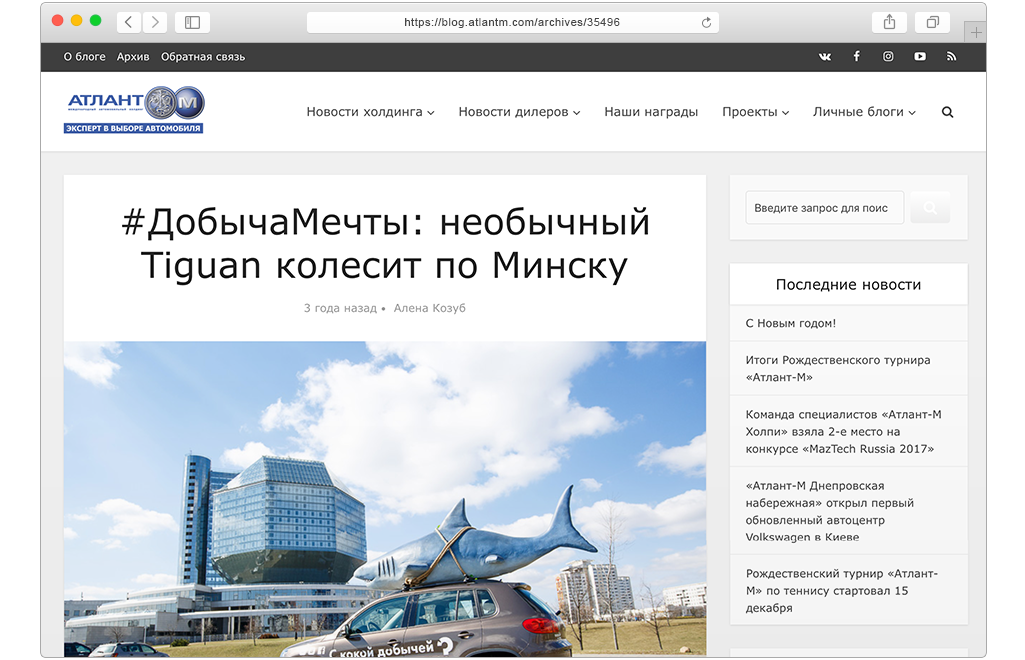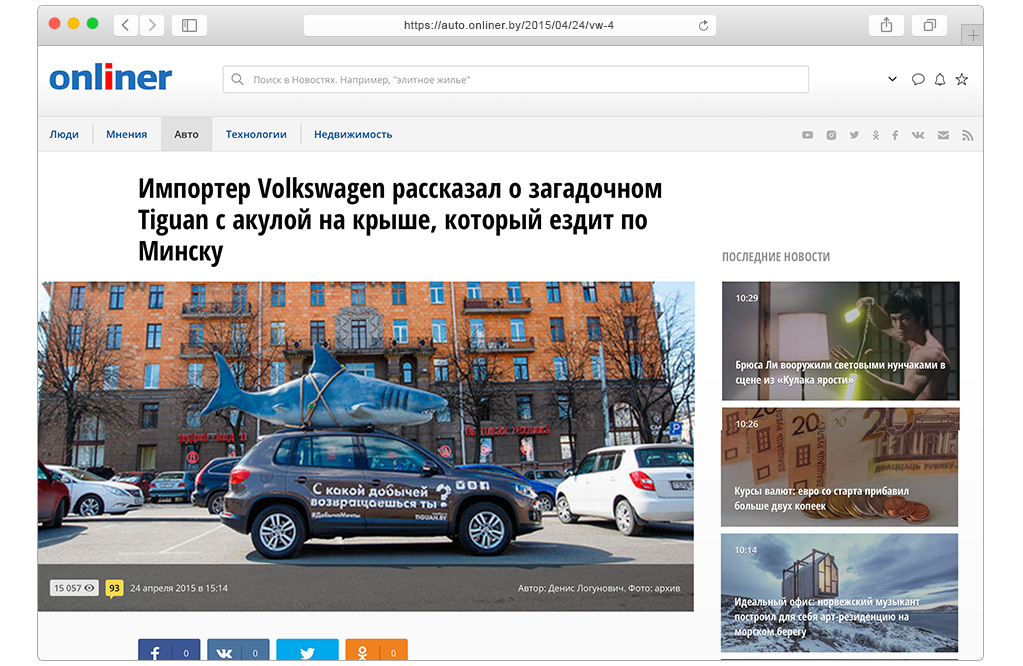 Results
During just eight days of realization the campaign received wide coverage and interest in social media. All in all there were placed more than 100 photos with a hashtag. The car attracted significant interest among passers-by and drivers. PR-articles were published on major news and subject portals such as onliner.by, telegraf.by, autobild.by, av.by and others.